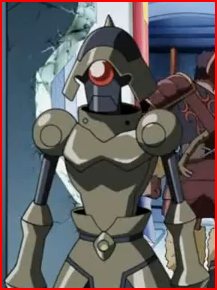 Dragonoid Troops

Nationality

Dragonoids

Role in Army

Foot Soldiers

Weapons

Shivs and Electricity
Dragonoid Troops are foot soldiers of the Dragonoids.
Appearance
Edit
Bear Bots
Edit
Bear Bots are a sub type of Dragonoid Troops. They wear large bear suits which have a face hole. Only there one eye shows. They are proven a sub type as when Jahara yells out, "Ahh! My Bear Bots!".
Weapons and Abilities
Edit
Their electric shivs, electricity, speed, and stealth.
They can be modified for flight as well.
The sounds they make are similar to breathing through a gas mask. This is also similar to undead terracotta soldiers in the move "The Mummy 3:Tomb of the Dragon Emperor.