Gum is a tai chi card, representing a sword.
Appearance
Edit
It is a glowing sword.
Episode 2: The Chase is On!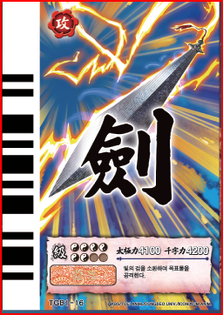 Geom allows the user to summon a golden glowing sword to use against his enemies when using weapons. The sword, however, can only stay around temporarily, and can lose its force.